Neuraxial connectors: The new ISO 80369-6 design standard
GEDSA Guidance on the Introduction of NRFit®
To reduce the risk of wrong route delivery of fluids and gases (tubing misconnections) there is an ongoing effort led by the International Organization for Standardization (ISO) to address small bore connectors for healthcare applications.
The objective of the ISO 80369 series of standards is to specify designs of small-bore connectors for various clinical applications to reduce the likelihood of tubing misconnections. The Final Draft International Standard 80369-6 that focuses on neuraxial connectors has been approved and recognized.
Reducing the Risk of
Tubing Misconnections
In an effort to improve patient safety, medical device tubing connectors are changing to meet international design standards. The universal design of the current Luer connector has allowed for the possibility of connections between devices that are not intended to connect. All medical devices that connect to the neuraxial route will eventually use the 80369-6 connector.
In preparation to meet ISO 80369-6 standards, devices for wound infiltration, anesthesia delivery, and other regional anesthesia procedures, or to monitor or remove cerebra-spinal fluid for therapeutic or diagnostic purposes will change to the new NRFit connector.
Because the 80369-6 connector will not connect to standard Luer equipment, current equipment used with neuraxial medical devices, including customized packs, should be reviewed to ensure necestsary devices will have the new connector design. A small number of low-risk specialty devices may continue to use Luer in the short term. Neuraxial Application Sites Sites for the neuraxial application include the spine, intrathecal or subarachnoid space, ventricles of the brain and epi-, extra-, or peri-dural space. For the purpose of this standard, local anaesthesia injected hypodermically is not considered a neuraxial application.
Patient Access
Epidural Needle
Spinal Needles
Epidural, Spinal, peripheral nerve block and continuous wound infusion catheter connectors
Administration
Loss of Resistance Syringes
Syringes used to administer neuraxial medication
Neuraxial syringe caps
PCA syringe
Pump Administration Set/ Infusion Tubing (including elastomeric pumps)
Extension Line Tubing
Bacterial Flat Filter
Draw up/Filter Stra 2+3-way taps ( stopcock)
Manometers
Neuraxial connectors: The new ISO 80369-6 design standard
NRFit Members / Supplier List
B Braun Medical
As a market leader in regional anesthesia and advocate for patient safety, B. Braun Medical Inc. has available for sale, epidural and spinal products with NRFit™ connectors in compliance with ISO 80369-6 and California State Legislation.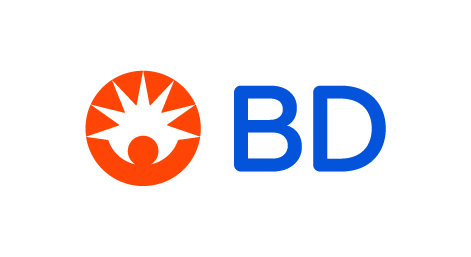 Smiths Medical
Smiths Medical is incorporating the new-standard connectors to our existing CADD® and Portex® Neuraxial offerings. Our goal is to help our customers become aware of the new ISO standard, and help facilitate the steps needed for preparedness and adoption.